Performance Anxiety Program Expert Endorsements
We asked certified sex therapy professionals to review the Performance Anxiety Program. Read why the experts think that our program can help.
Performance Anxiety Program Client Reviews
If you're still wondering how effective the Performance Anxiety Program can be for you, read what some of our past clients who were in your shoes (but not anymore) have to say about it.
⤫
Isiah Mckimmie
Sex Therapist, Sexologist and Couples Therapist
Mindfulness practice has been shown to be effective in helping a variety of sexual issues, including challenges related to performance anxiety. Reducing anxiety is an important step in helping men with erectile dysfunction caused by performance anxiety. When anxiety is reduced, negative thinking also drops.
Mindfulness is a great tool for breaking the cycle of anxiety-induced erectile dysfunction and allowing men (and their partners) to enjoy their lovemaking again . This tool is being used by many therapists to support their clients in overcoming sexual performance anxiety and enjoying sex more.
Mindfulness can be a challenging tool to master. Between Us Clinic's program offers learning mindfulness step by step and provides the right tools in the right order, which makes it easier to implement these mindfulness techniques.
For that reason and many others, I highly recommend that men who want to overcome sexual performance anxiety try the Between Us Clinic's Performance Anxiety mindfulness program.
⤫
Dr. James Wadely
Licensed Professional Counselor and Sex Therapist
Mindfulness meditation has grown in popularity among both researchers and clinicians. The methods used in Between Us Clinic's Performance Anxiety Program align with research that links mediation to reducing anxiety and stress.
What is special about Between Us Clinic's Performance Anxiety Program is that the clinician guides men to relax so that they may think positively about intimacy and focus on their own pleasure.
What makes this program unique, compared to other anxiety programs, is that it helps men reflect on their own individual sexual experiences and rethink how they can experience pleasure throughout their bodies during sexual intimacy.
Once men learn the mindfulness techniques that are a part of Between Us Clinic's Performance Anxiety Program, they will be able to use these skills to have the sex they have always wanted.
I wholeheartedly endorse Between Us Clinic's Performance Anxiety program as a means to helping men overcome sexual performance anxiety.
⤫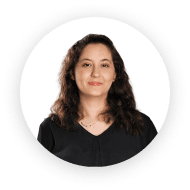 Bilgesu Agbal
Psychologist, Sex Therapist and Family Counselor
By reducing stress, anxiety and negative thoughts, men can get their erection back after it has been lost because of sexual performance anxiety. Studies show that mindfulness meditation – the method used in the Between Us Clinic's Performance Anxiety Program – is an effective way of doing so.
Research also shows that practicing mindfulness provides long-term results, as the brain's structure changes after only 8 weeks of daily practice. As mindfulness has so many benefits, professional sex-therapists and psychologists use and recommend this method for helping men overcome sexual performance anxiety.
This program can be a great low-cost alternative to in-person mindfulness therapy sessions with a sex therapist or a psychologist.
Since the program uses mindfulness exercises that focus on increasing self-awareness, men can overcome sexual performance anxiety in as little as 8 weeks.
As a sex therapist, I recommend that men who suffer from sexual performance anxiety use Between Us Clinic's Performance Anxiety Program, without a doubt.
⤫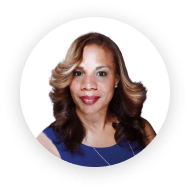 Dr. Myrtle Means
Psychologist and Sex Therapist
When men lose their erections due to sexual performance anxiety it is important to reduce their stress, anxiety, and negative thoughts. If this is your case, the mindfulness techniques included in the Between Us Clinic's Performance Anxiety Program can help you do that, and restore your erection.
It is important for any man to have a foundational understanding of sexuality and anxiety, and this program does a good job of outlining both. Furthermore, these fundamentals are followed by this program. which incrementally builds up a client's ability to learn and to apply mindfulness techniques, from basic to more advanced.
Having the right exercises in the right order sets a realistic pace, builds the client's confidence in the program, and increases his odds of success.
Research continues to show that mindfulness practice can have a significant impact on parts of the brain implicated in anxiety, learning, and memory. The changes in learning and memory from this practice effect long-term change that can be experienced in just eight weeks.
I encourage men who want to overcome sexual performance anxiety to use the Between Us Clinic's Performance Anxiety Program.
⤫
Richard, USA
I was able to feel calmer in the bedroom, which led to more erections and more sex
I had a few episodes where I had experienced performance anxiety, but I thought I was over that when I got married as in 15 years of marriage, I had no problems performing at all. After getting divorced, I started seeing a new woman and in the first time in the bedroom with her performance anxiety has returned with a vengeance.
We got to making out and she wanted to take it a step further, but I lost my erection at the moment of penetration. We continue on for a couple of minutes with no better results. I totally lost my erection. I was really embarrassed and worried that this will now happen every time I try and have sex because this relationship is important to me, and I really wanted it to work.
I felt tired of waiting until it solves by itself, so I searched online for a solution to ease the stress I built up regarding sex.
After using the Performance Anxiety Program for a few weeks, I found that I was able to feel more calm in the bedroom. This in turn led to more erections and more sex. I found this program to be relaxing and increase mindfulness. I would definitely recommend it to anyone suffers from performance anxiety as this is a great tool to get it back under control.
The Performance Anxiety Program helped me to grow sexually and has improved our sexual relationship.
⤫
Marcus, UK
I feel much more confident and relaxed in bed
Once or twice in a row I came early and even though she didn't say anything, her face told me she wasn't happy about it, and it really got me. That made me feel nervous the next we had sex, which let to not being able to get hard.
The more it happened, the more I would think about it before sex. It became an issue where I could get aroused easily enough, but as soon as we started to get close to actual sex, I would get anxious and think "will I get an erection? I need to get an erection. I hope I get an erection…" And then, of course, I was completely out of the mood and lost my erection.
Performance anxiety is a cruel Catch-22. If you think about or get worried about your erection, you won't have one. Between Us Clinic's Performance Anxiety Program helped me getting past that worry about my erection and to be able to simply enjoy the experience again.
Even though I've never tried meditation or mindfulness training before, I found it as a really simple and easy thing to do as their recordings guide you step by step.
After completing the program, I feel much more confident and relaxed in bed, knowing that I can focus on enjoying the moment and also on the enjoyment expressed by my partner, instead of worrying and being too nervous about losing my erection.
⤫
Brian, USA
I feel more like a man and my partner is much happier
Before I started the program, I was in constant fear of intercourse. After losing my erection on several occasions, I had trouble getting an erection because it's always in my head.
I couldn't stop thinking about it happening, which caused it to happen even more. I lost my confidence in my ability to satisfy my partner. I was in an endless loop of sexual dissatisfaction.
My partner and I had many discussions about how it didn't matter, and everything was okay, but I could sense her dissatisfaction and feared a growing resentment. That was the impetus for my finally seeking a true change. I was hoping I could get it using this Performance Anxiety Program.
The mindfulness practice has helped me rechannel my thinking so that I could escape the loop. As a result, I am no longer in constant fear of my ability (or inability) to perform and am able to focus on giving my partner pleasure.
With this program, I gradually changed my focus to the present moment so that I was finally able to think through my arousal and control it rather than letting my fear of losing my erection controlling my experience.
It's cliche, but I feel more like a man and my partner is much happier. Clearing my mind was definitely the hardest part I struggled with, but once I did, my erection returned and was never gone again.
⤫
Rob, Australia
This first pill-free experience with my partner was a success
I was dealing with performance anxiety ever since the first time I had sex. My doctor gave me a few samples of ED medicine which I say was a hit and miss. Sometimes I could perform really well, and other times I was so stressed I could barely get an erection, and if I did it's not a full one.
Recently I started dating with a new girl and she felt that I'm taking these pills because I find her unattractive. At this point I decided I am too young to have to rely on ED meds to have sex. I had enough of planned sex where I have to take it an hour before. I just wanted to have a normal, spontaneous sex life.
I was hoping to find a more natural solution or some way to help reduce my anxiety to get out of the vicious cycle of self-doubt and decided to try Between Us Clinic's Performance Anxiety Program.
A few weeks of mindfulness practice helped me increase my increase my sexual confidence up to the point I decided to try to have sex with my partner without ED pills for the first time. I had moments of doubt still, but I was able to power through.
I felt this program gave me the tools to better deal with my thoughts and emotions by staying 'in the moment'. This first pill-free experience with my partner was a success. It was a great experience for both of us, which returned itself over and over since.
⤫
James, USA
I feel more like a man and my partner is much happier
I randomly started facing performance anxiety when me and my wife tried to conceive. I wasn't able to perform one night due to other stressors, and since then, it's been in my head. I had no problem achieving an erection during foreplay, but, as soon as underwear came off and it's time to go, I started overthinking and it went away, and didn't come back.
My wife knew how bad I feel, and even though she's been very understanding and helpful, she obviously didn't like this situation either. I felt trapped in a vicious circle of anxiety.
Although I've heard about Mindfulness, I never tried it before and wasn't sure how it can help getting my erection back. But after multiple occasions of inability to achieve and maintain my erection I decided to give it a go.
Through Performance Anxiety Program I learned that being mindful is a skill, something you train to become. With a not too long practice I learned how to be mindful in bed. I could focus on the moment, not to think, have a clear mind and just be.
This program helped me getting past that worry about my erection and to be able to simply enjoy the experience again. I would surely recommend this program to anyone with similar performance anxiety issues. I believe that he will see improvement day by day, just like I did.