Can Cialis make you last longer before ejaculation?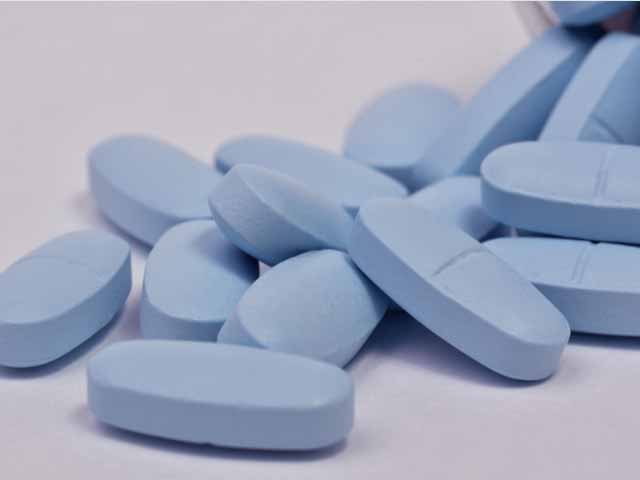 Cialis (Tadalafil) is a drug intended to treat erectile dysfunction. Still, it is often confused as an effective treatment for men with premature ejaculation.
Can Cialis help you last longer in bed? Yes, but only if by lasting longer in bed, you mean being able to have an erection firm and long enough for intercourse. Typically Cialis is not prescribed for men who suffer from premature ejaculation.
So, what could be the source of this confusion? Well, it could be that people are simply confused about the differences between premature ejaculation and erectile dysfunction. It could also be related to some myths and misconceptions about how Cialis work. The purpose of this article is to resolve the confusion you might have about Cialis and premature ejaculation.
Does Cialis help with premature ejaculation?
Cialis is not typically prescribed to men who experience premature ejaculation. Cialis is the commercial name of tadalafil– an ED drug from the phosphodiesterase type 5 inhibitors (PDE5) family.
PDE5 drugs are intended for the treatment of erectile dysfunction. Cialis causes an increase in blood flow to the penis, which allows men with ED to get erect and maintain erections when they want to have sex. However, this increase in penile blood flow does not impact the ability to delay orgasm. Erections and orgasms are two separate processes that happen in the body.
It's important to note that in some cases, erectile dysfunction can be caused by performance anxiety. This condition is called psychological erectile dysfunction. In other cases, performance anxiety can also be the cause of premature ejaculation.
Does Cialis keep you hard after coming?
This is a common myth. Although Cialis can help with getting an erection, you do not stay hard after you ejaculate. In a tiny percentage of cases, the penis remains erect even after ejaculation, but this is usually considered an unwanted side effect that needs to be treated.
Cialis could reduce the refractory period (the period between ejaculation and the ability to get another erection) for some men. Still, there is no guarantee that you could have an erection again after ejaculation, even if you've taken Cialis.
When is Cialis prescribed for men with premature ejaculation?
Cialis can be prescribed for men with premature ejaculation when it co-occurs with erectile dysfunction. Some studies were conducted to see if PDE5 drugs effectively treat premature ejaculation. This 2005 study that was published in the Journal of Sexual Medicine, for example, found that although the times until ejaculation "were not significantly improved, sildenafil (Viagra) increased confidence, the perception of ejaculatory control, and overall sexual satisfaction, and decreased the refractory time to achieve a second erection after ejaculation in men with PE."
With that said, these drugs should usually not be considered to be a solution for men with premature ejaculation. There are other effective solutions for premature ejaculation.
So, how do you treat premature ejaculation?
There are multiple treatment options available for men who suffer from premature ejaculation. These include using antidepressant medications and pain-reducing medications that can help reduce premature ejaculation, topical anesthetic creams, sprays, and gels that are designed to numb the skin of the penis and can be used as a premature ejaculation treatment, and behavior modification techniques geared toward training the mind to recognize the "point of no return" (where orgasm is imminent) and to edge away from that point once it is recognized.
In summary
Premature ejaculation can have various causes and may be treated through multiple means. However, drugs like Cialis may not be an appropriate first-line treatment for most cases of PE, even though they can sometimes be helpful for men who experience erectile dysfunction.
Erectile dysfunction can co-occur alongside premature ejaculation, but for men who experience only PE and do not have ED, drugs like Cialis may be of little to no help in improving their sexual performance and enjoyment.
Cialis increases blood flow to the penis but does not work to prolong the time between penetration and ejaculation.
Behavior modification techniques may be more appropriate as a treatment method for men who are struggling with PE and want to gain control over how long they last in bed.