Learn about the possible link between porn and premature ejaculation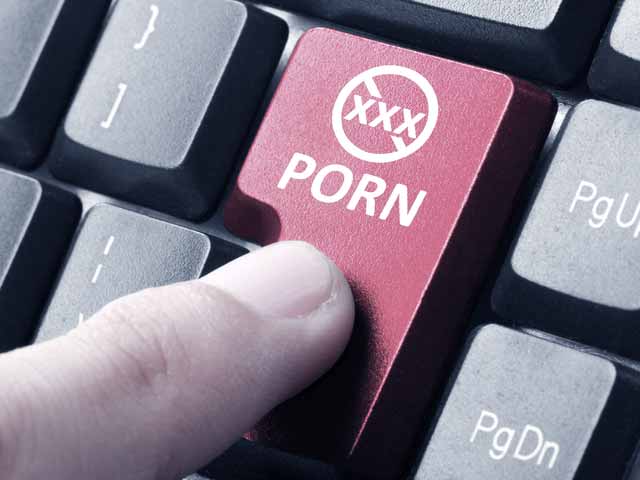 Wi-Fi. HD. Fiber. Smartphones. Virtual Reality (VR) headsets. Technology has made it easier than ever before to access porn. With porn being used more frequently, should we be worried? Is it possible that our sexual functioning is suffering because of increased porn use? Does porn cause premature ejaculation?
While some people believe that premature ejaculation is caused by porn, for now there doesn't seem to be any strong evidence confirming that this is the case. In other words, we don't know for sure that porn directly causes PE. However, this doesn't mean that there is no risk involved! Why?
There are certain ways in which porn can lead to PE indirectly, so it's important to proceed with caution.  In this article, we're going to be exploring the link between porn and premature ejaculation.
This information will help you to work out whether you're practicing any habits that are going to stop you from lasting longer in bed. Let's take a look at how porn can indirectly lead to PE.
How do unhealthy masturbation habits lead to premature ejaculation?
There are a few ways that masturbating with porn can indirectly lead to premature ejaculation. For starters, if a person rushes through the process, they may train their brain and body to ejaculate early, without even realizing that this is happening. This is a leading cause of PE.
So, if you are masturbating in this way, you're putting yourself at risk. This is true whether you're masturbating with porn, or without it.
Isn't it true, though, that smartphones and other technologies have made porn more accessible, leading people to rush through masturbation more quickly? Sure, it's possible: but we don't have enough data to know this for sure. 
The problem with rushing through masturbation during porn is that, as mentioned, it trains you to ejaculate early.
Once this habit is formed, it can be tricky to reverse. Nonetheless, it is possible to retrain your body and brain to last longer in bed.
If you have unknowingly trained yourself to ejaculate too soon, you can use science-based sex therapy techniques, known as the stop-start method and squeeze technique. Both have been used by sex therapists for many years with great success, to help people control their ejaculation timing. 
Take a look at this page to learn more.
How else does porn put us at risk of premature ejaculation?
Porn, performance anxiety and PE:
It's simple: watching porn leads people to develop unrealistic expectations about themselves, their bodies and their sexual stamina.
What you see in porn is simply not realistic: this is part of the reason why it can be so appealing and exciting. However, these unrealistic images can fuel insecurity and lead to sexual performance anxiety. This, in turn, can lead to premature ejaculation.
So, if your sole source of information about sex comes from porn, you may run into issues.
Research has shown that porn can amplify the anxiety that people have about feeling "man enough". This anxiety can spill-over into performance anxiety and PE. In this way, porn can also worsen PE, if you have it already.
If you would like to learn more about why performance anxiety can be a cause for premature ejaculation, take a look at this page.
A lack of sexual education can also lead to a condition known as subjective premature ejaculation. What is this? In subjective PE, a man believes that he has premature ejaculation, even though his performance is actually completely normal.
Men who have this condition become really worried about their control, which can cause a lot of anxiety and emotional distress.
To learn more about subjective PE and the other 3 types of premature ejaculation, take a look at this page.
In sum:
At this point in time, we don't have enough research to say for sure that watching porn can cause premature ejaculation.
Nevertheless, it's likely that certain masturbation habits – which are merely likely to happen during porn – can lead to the development of premature ejaculation.
At the same time, watching porn can set us up to have unrealistic expectations about sex, which can cause performance anxiety and make PE more likely.
Lasting longer in bed, therefore, might not necessarily be a matter of quitting porn, but making sure that you're engaging with porn in a healthy way.