Does watching porn cause ed? Find out what science says and how to cure porn-induced ED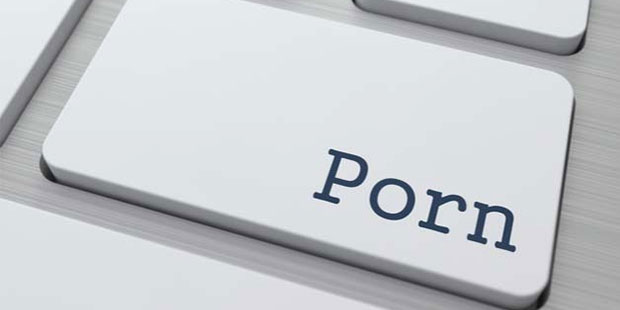 Many researchers and sex therapists believe that watching too much porn can cause ED, or at least contribute to erectile problems.
'Porn-induced Erectile Dysfunction' (PIED) is the label used to describe this sexual dysfunction.
Other medical and mental health professionals believe that watching porn does not cause ED directly. Feelings of guilt or shame, performance anxiety (developed due to unrealistic expectations) or sexual exhaustion are often blamed for ED.
In both cases, if you're suffering from ED and you fear that it might be related to excessive porn use, there are things that you can do to treat your ED.
In this comprehensive article, we'll give you an overview of the possible connection between porn and erectile dysfunction, before discussing treatment options for erectile dysfunction
What is porn-induced ED?
Porn-induced erectile dysfunction refers to a sexual dysfunction in which a man suffers from erectile issues caused by watching too much pornography.
Unlike organic erectile dysfunction (which has a physical cause) or primary erectile dysfunction (which is present from the first sexual encounter), porn-induced erectile dysfunction refers to erectile problems that appear suddenly due to psychological factors.
Erectile Dysfunction (ED) is a sexual dysfunction in which a man struggles to get or maintain an erection long enough to have sex.
This can be caused by various factors, ranging from medical and psychological conditions to stress, relationship conflict and drug side effects. It seems that overusing porn, however, can also cause and worsen erectile problems.
A man with porn-induced erectile dysfunction may find himself struggling when it comes to having sex with a real partner: apart from struggling to stay erect, he may also take a long time to orgasm, or even fail to do so altogether.
Despite this, he has no problem staying erect and having an orgasm whilst masturbating to porn.
As a result, men with porn-induced erectile dysfunction might find themselves choosing porn over real sex; and this may lead to tension and disconnection in their relationships.
Can porn cause erectile dysfunction?
The official answer is "no": Porn is not considered a cause of erectile dysfunction. Nonetheless, this question has provoked a lot of debate and controversy within the sexual health community.
This subject has become extremely popular within many online communities, such as Reddit's NoFap group, which has reached close to a million members.
Over the last few years, the number of young men (under 40) battling with erectile dysfunction has increased exponentially.
How do we make sense of this? What could cause erectile dysfunction at 30 that wasn't a factor a few decades ago?
For some the answer is obvious: porn is more easily accessible online today than it has ever been before.
What does the research say about porn and erectile dysfunction?
Well, there are studies, like this one, suggesting that porn can cause erectile dysfunction. However, it was conducted by Gary Wilson, the founder of the "Your Brain On Porn" community, so there is a strong risk of bias.
Another survey of 28,000 men from Italy found that those who reported an "excessive consumption" of online porn from their teenage years were more likely to develop "sexual anorexia" – a pathological loss of sexual appetite for real-life partnered sex.
This new research presented on July 16, 2020 at the European Association of Urology (EAU) Virtual Congress concluded that watching too much porn is linked to increased cases of erectile dysfunction. A survey of 3,267 men showed that:
30% of men below the age of 35 who watched 300 minutes per week had ED compared with only 10% of those who watched less than 30 minutes.
In the 35 to 45 age group, 40% of men who watched 300 minutes per week had ED.
But, it's important to remember that correlation doesn't prove causation.
The medical consensus, though, is that porn does not cause erectile dysfunction.
This peer-reviewed study regarding porn and ED, for example, showed completely opposite results. The researchers concluded not only that porn and erectile dysfunction were unrelated, but that viewing porn for more hours (in a laboratory setting) was "related to a stronger desire for sex with a partner."
Another 2015 meta analysis concluded: "pornography does not seem to be a significant risk factor for younger men's desire, erectile, or orgasmic difficulties."
The official stance of the American Association of Sexuality Educators, Counselors and Therapists (AASECT) is that "linking problems related to sexual urges, thoughts or behaviors to a porn/sexual addiction process cannot be advanced by AASECT as a standard of practice for sexuality education delivery, counseling or therapy."
Porn-induced erectile dysfunction is also not included in the American Psychiatric Association's "bible" of disorders – the DSM 5.
Does this mean that it's not a real sexual dysfunction?
This depends on your definition of 'real'.
Has there been enough solid research to justify its inclusion within the DSM? No.
Does porn overuse appear to be linked with erectile problems, leading huge numbers of men to seek treatment? Maybe.
Can ED be treated irrespective of whether it was caused by porn or something else? Yes!
Why would porn cause ED?
How exactly does watching too much porn may lead to ED? Let's explore 3 possible ways.
Anxiety-induced ED

Overusing porn may lead to sexual performance anxiety – a disorder that's treated when a man becomes excessively worried about his capacity to perform in bed.

Sexual performance anxiety often leads to problems with getting it up or ejaculating too early.

How do I know if I have anxiety-induced ED?

If you can have an erection alone while masturbating, but you can't get or keep an erection while having sex; and you have feelings of fear and apprehension during or before sex, then it is most likely anxiety-induced erectile dysfunction.

Symptoms of sexual performance anxiety include:

Worrying excessively about the size of your penis,
Being overly concerned that your partner will be unimpressed and disparaging about your sexual performance
Frequently worrying about ejaculating early
Or worrying about not being able to get it up in the first place.

These concerns are common, and they happen to most men from time-to-time.

However, if you feel like these symptoms are seriously affecting your relationship, self-esteem and overall well-being, this is a sign that you may have sexual performance anxiety that should be treated

But how exactly can watching too much porn lead to anxiety-induced ED? Through the development of unrealistic expectations about sex and the development of body image issues. Let's explore this further.

Unrealistic expectations

Think about the sorts of images that you're seeing while watching porn: how realistic are they?

Certified sex therapist, Dr. Jenn Kennedy, explains, "On a conscious level, most men know that porn is unrealistic, however, unconsciously, viewing porn sets up unhealthy expectations for both men and women.

In porn, men are easily erect and women (or partners) desirous, however this doesn't translate to the bedroom.

Boys and men who are watching porn habituate their body to rapid masturbation-induced orgasms and fail to learn the skills of partnered sex.

These skills require patience, self-regulation and reading cues from partnered interactions before (forplay) and during sex.

This 'learning gap' creates more pressure in the bedroom, which can spike performance anxiety and exacerbate issues of erectile dysfunction."

If you're expecting the impossible from yourself, you're setting yourself up to fail.

As soon as this starts happening, you're likely to develop anxiety induced erectile problems and in extreme cases you may develop serious body image concerns as well.

Body image issues

Research also shows a close link between body image concerns and porn use, but which causes which?

It's possible that men who are insecure about their body might use porn as a way of dealing with their feelings of sadness, loneliness and dissatisfaction.

But watching porn has also been shown to fuel those feelings of inadequacy and imperfection.

It's likely that all of these issues are interlinked and that people who watch porn excessively end up in yet another vicious cycle of porn use leading to body image concerns, performance anxiety and ED.

Christene Lozano, Certified Sex Therapist and Sex Addiction Therapist, elaborates, "One theory is that excessive porn use leads to ED due to porn creating body image issues in the viewer.

While this connection is understandable, language is powerful so it is important to more accurately describe what may be happening.

It may not be accurate to simply conclude that excessive porn leads to ED, but rather, one's relationship to porn and the meaning they make around what they are viewing may contribute to ED.

For example, if the person is viewing the porn performers as having more attractive bodies than their own, the meanings they can make are 'I can't compare to that' and 'I don't measure up to that' which can contribute to feelings of anxiety, embarrassment, and shame.

From these emotions, one can then experience (e.g., 'Am I good enough?'), which can factor into erectile issues."

Guilt and religious or moral qualms

Many men develop feelings of guilt and shame when they are watching porn excessively.

Molly Papp, certified sex addiction therapist, explains how this may affect men in the bedroom, "Arousal often begins in the mind, sending messages to the body, specifically the genitals.

Our thoughts, beliefs and values influence what we are sexually attracted to.

When a man has shame about the things that turn him on, sexual dysfunction often occurs.

If he grew up in a strict religious home where masturbation was viewed as a sin and modesty was prized, he will likely experience shame and even disgust when he watches porn.

These thoughts can make him feel anxiety, which takes him out of his body. Not being present in his body while also experiencing guilt and shame is a recipe for erectile dysfunction.

In reality, it's often the thoughts and feelings about the act of watching porn, not the porn itself, that can interrupt the ability to get or maintain an erection."

Overusing porn may lead to ED because you're quite simply too occupied with negative thoughts about how guilty and ashamed your feel to get sexually aroused enough to have an erection."

The dopamine overload theory

What exactly is dopamine? You know the buzz you get from eating a delicious meal, winning a bet or having mind blowing sex? That feeling of gratification and excitement is linked to the activity of a brain chemical called dopamine.

Also known as the "pleasure hormone", dopamine and its related brain networks play an important role in arousal and helping you to get an erection; and dopamine is also very much active if you're drinking booze or taking drugs.

What about porn? You guessed it: porn causes an explosion of dopamine activity – especially when you're masturbating at the same time.

Mig Bennett, a relationship counsellor with a diploma in sex addiction counselling, explains how this type of dopamine overload may lead to porn-induced ED, "The internet provides a 'supernormal stimulus' (an exaggeration of the real thing) to the dopamine hijacked brain of the addict.

Dopamine makes us yearn for not only more, but more extreme, now available to us with one click! So, the 'normal' stimulus of the partner and the usual sexual encounter no longer produces the erection.

Partners of addicts often tell me their partner is avoiding sex. 'Isn't he attracted to me?' The addict partner IS avoiding ….. because he's ashamed he can't get it up in the bedroom and when I explore this with them, overuse of porn is often uncovered.

What's worrying to me is that the youngsters of today are learning about sex through an exposure to online porn.

They're STARTING with the 'supernormal stimulus'. I fear many more sexual performance problems when they couple up in the future."

This process of needing more happens because of dopamine flooding, whereby your brain becomes desensitized to the action of dopamine and you need increasingly potent sexual stimulation in order to get that same level of excitement.

This theory predicts that some men will become desensitized and lose their sexual appetite for real life sex. They simply derive more sexual pleasure and from masturbating to porn.
How to overcome porn-induced erectile dysfunction?
The way you treat porn-induced erectile dysfunction depends on its root cause.
If you believe that ED is caused by dopamine overload from watching too much porn, porn withdrawal might be the way to go.
On the other hand, if you struggle with sexual performance anxiety, poor body image, or feelings of guilt and shame you should use methods that will reduce your anxiety, help you to regain your sexual confidence, and change your thinking process when it comes to sex.
So, now that we have explored the idea of how porn may cause erectile problems, let's look at what you can do to regain your erectile function.
Overcome sexual performance anxiety

If you have excessive fears and concerns every time you're about to have sex, you should consider treating your performance anxiety.

How can you go about doing this? Here's a hint: if you take 'anxiety' out of 'sexual performance anxiety', what are you left with? Sexual performance.

In other words, focus on reducing your anxiety and improved sexual functioning will follow.

There are various strategies that can help you cure porn induced erectile dysfunction when it is caused by anxiety.

Mindfulness meditation for erectile dysfunction is a great technique that can help you fix porn included ED by helping you become more in-tune with and focused on your sexual experience.

Mindfulness meditation teaches us how to notice and accept the thoughts that naturally flow through our mind.

When we learn how to catch and become aware of negative anxiety provoking thoughts during sex, we rob them of their power to affect our erectile function!

Instead of spiraling down a path of negative thinking, we simply note the thought, and accept it without judgment.

We learn to do it while meditating (which is a rewarding activity regardless of ED), and we then implement our newfound awareness during sex to stop performance anxiety before it has the chance to rear its head.

Mindfulness meditation therapy can be conducted face-to-face or using online programs such as the Performance Anxiety Program, which was created specifically for psychological erectile dysfunction.

What does the science say? A study published in 2018 showed that practicing mindfulness helped 9 out of 10 men with psychological erectile dysfunction regain the ability to get and maintain an erection after 4 weeks of practice.

Address your PIED by cutting back on porn

If porn is contributing to erectile dysfunction, then it makes sense that you should cut back on the porn, right? Of course, things aren't always that simple: often porn use is linked to other relevant factors, like depression, loneliness and relationship conflict.

Is porn really addictive?

The answer to this question is complicated. Sex therapist, Nicoletta Heidegger explains, "According to the DSM, the WHO (World Health Organization), and AASECT (American Association for Sex Educators, Counselors, and Therapists), porn and sex addiction are not diagnosable disorders and should not be treated with an addiction framework.

According to the DSM, an addiction must have elements of withdrawal and tolerance.

These two things are not present in sex and porn behaviors.

There is no withdrawal as hormones that happen during sex are naturally occurring, feel good / are good for the body, and cannot and do not cause direct death, harm of tissue in the body, or serious health issues

There is also no tolerance – as author Neves explains in his book Compulsive Sexual Behaviours, 'people don't need more sex to achieve the same orgasm. Sometimes people may say that their sex drive has increased but it is because of dissociation, rather than tolerance, which are two very different phenomena;' dissociations can happen for many mental health reasons that don't necessarily include addiction.

There are sexual behaviors though, that FEEL out of control and may need support and treatment.

Folks who struggle with feeling out of control about their porn watching usually have an underlying issue.

For these folks, watching porn is just an attempt at finding something that seems to help ameliorate (even just momentarily) an underlying issue or uncomfortable sensation.

Porn is not usually the root problem.

The real issue is a lack of comprehensive sexuality education, stigma around sexual or mental health treatment, and a subsequent culture that struggles with nervous system regulation, anxiety, depression, trauma and/or relational distress.

Much research shows that mindful porn watching can actually increase closeness, openness, and honesty in relationships.

The issue is less about the porn watching and more about how the person feels about their watching habits."

When it comes to porn-induced erectile dysfunction, just discontinuing watching porn or engaging in certain sexual behaviors will not necessarily "fix" or support underlying issues, such as performance anxiety, guilt, body image issues or shame.

Get support

If you think that you're addicted to porn and want to be assisted in regaining control, consider speaking to a sex therapist in your area.

Alternatively, you may be more comfortable attending a support group near you, or perhaps even joining an online support community.

If you need professional advice, our highly trained sex therapists are here to support you.

But it's important to remember, that treating porn-induced ED as an addiction is controversial

Gigi Engle, resident sex educator at 3Fun, specializing in Gender, Sexuality, and Relationship Diversity explains, "There isn't any good, scientific data to support the notion that watching porn can cause erectile dysfunction.

When, in the rare instances, porn use becomes compulsive – we may start to use it as our prime mode of self-soothing.

This doesn't make porn bad, it simply means we might want to re-evaluate our use in order to make room for other forms of soothing.

This can be done through changing up our sexual routines, increasing practices like mindfulness or yoga, and developing a healthy exercise routine. It's really about finding balance.

When we put the idea that porn can be addictive or cause bodily harm into someone's head, we're doing them a great disservice.

We're compounding the idea that sex is shameful, porn is bad, and we're bad for wanting sexual satisfaction.

If a doctor or therapist tries to treat you for 'porn addiction' or 'sex addiction,' run the other way because treating compulsive porn behaviors with addiction therapy is not how your properly treat compulsive sexual behaviors.

Treating compulsive sexual behaviors take stabalization, examinition and processing of the underlying stresses in your life that are pushing the behaviors forward, and integrating new forms of stabilization and self-soothing for a more balanced sexual life.

You don't have to give up porn. Porn is not unhealthy for you. We just sometimes need to rethink our relationship with porn."
Summing up
Porn-induced erectile dysfunction is a new and contentious topic.
Some argue that there's not enough science to back it up as a real sexual dysfunction, attributing the ED to either performance anxiety or feelings of guilt and shame.
Others say that PIED is the most logical way to make sense of the massive number of men who have started battling with erectile problems since the explosion of the internet pornography industry.
This article has explored each side of the debate and discussed the different ways that overusing porn might be impacting on your ability to get an erection.
We've also mentioned several strategies for regaining your erectile function.
Remember that the brain is an incredible organ to the extent that it can change when we train it to behave in a certain way.
If you believe that you are suffering from PIED, effective support and treatment options are just a click or a call away!