When Sexual Dysfunction is Caused by Too Much Porn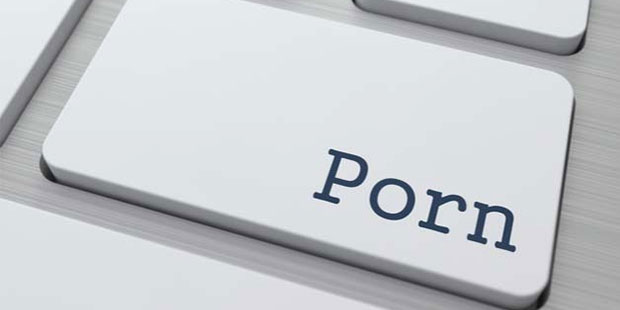 Many researchers and sex therapists believe that excessive porn use may be one of the factors that leads to erectile problems: 'Porn Induced Erectile Dysfunction' (PIED) is the label used by health professionals to describe this condition. Others believe that porn leads to performance anxiety and sexual exhaustion, which in turn could cause erectile dysfunction.
In both cases, if you're suffering from ED and you fear that it might be related to excessive porn watching, there are things that you can do to treat your ED.
In this comprehensive article we'll give you an overview of the possible causes and treatment options.
What is porn induced ED?
Erectile Dysfunction (ED) is a sexual disorder in which a man struggles to get an erection or stay hard long enough to have sex. This can be caused by various factors, ranging from medical and psychological conditions to stress, relationship conflict and drug side-effects. It seems that overusing porn, however, can also cause and worsen erectile problems.
A man with PIED may find himself struggling when it comes to having sex with a real partner: apart from struggling to stay hard, he may also take a long time to orgasm, or even fail to do so altogether. Despite this, he has no problem staying erect and having an orgasm whilst masturbating to porn. As a result, men with PIED might find themselves choosing porn over real sex; and this may lead to tension and disconnection in their relationships.
Is PIED real?
This question has provoked a lot of debate within the health community. Several studies, including this one and this one, suggest that PIED is indeed a "real" phenomenon. On the other hand, conflicting research suggests that porn use does not impair sexual function. Furthermore, PIED is not included in the American Psychiatric Association's bible of disorders – the DSM 5. Does this mean that it's not a real condition?
This depends on your definition of 'real'. Has there been enough solid research to justify its inclusion within the DSM? No. Does porn overuse appear to be linked with erectile problems, leading huge numbers of men to seek treatment? Yes. Can cutting down on porn potentially help men recover their sexual functioning? Yes again. Let's explore why.
Why would porn cause ED?
Over the last few years, the proportion of younger males battling with PIED has increased exponentially. How do we make sense of this? For some researchers, the answer is obvious: porn is more easily accessible online today than it has ever been before. But how exactly does overusing porn lead to ED? Let's explore 3 possible ways.
Dopamine overload

What exactly is dopamine? You know the buzz you get from eating a delicious meal, knocking back an espresso, scoring a goal, eating a piece of chocolate, winning a bet or having mind blowing sex? That feeling of gratification and excitement is linked to the activity of a brain chemical called dopamine.

Also known as the "pleasure hormone", dopamine and its related brain networks play an important role in helping you to become aroused and get an erection; and dopamine is also very much active if you're drinking booze or taking drugs. What about porn? You guessed it: porn causes an explosion of dopamine activity – especially when you're masturbating at the same time.

Now, when you watch porn for the first time, you get a real kick of excitement that makes you want to come back for more. But the second time round, your brain is less responsive, and you need greater levels of excitement to get that same buzz. Someone in this position will inevitably escalate their porn use, often opting for increasingly hardcore, kinky, deviant and even violent content.

This process of needing more happens because of dopamine flooding, whereby your brain has become desensitized to the action of dopamine and you need increasingly potent stimulation in order to get that same level of excitement.

The problem really comes in, however, when you're trying to have sex with a real person who can't quite give your brain the high that it's getting from hardcore porn. Due to dopamine flooding, your brain is no longer efficient at giving you the experience of anticipation and excitement that you need in order to become aroused when you're in bed with a real person.

Performance anxiety

Overusing porn may lead to sexual performance anxiety – a disorder that's diagnosed when a man becomes excessively worried about his capacity to perform in bed. Sexual performance anxiety often leads to problems with getting it up or ejaculating too early.

How do I know if I have performance anxiety?

If you can have an erection alone while masturbating, but you can't get or keep an erection while having sex; and you have feelings of fear and apprehension during or before sex, then it is most likely that your ED stems from performance anxiety.

Symptoms of sexual performance anxiety include worrying excessively about the size of your penis, being overly concerned that your partner will be unimpressed and disparaging about your sexual performance and frequently worrying about ejaculating early or not being able to get it up in the first place. These symptoms are common, and they happen to most men from time-to-time.

However, if you feel like these symptoms are seriously affecting your relationship, self-esteem and overall well-being, this is a sign that you may have sexual performance anxiety.

The performance anxiety cycle

Having performance anxiety involves being stuck in a vicious cycle that's made up of your thoughts, emotions and bodily responses. For example, most men underperform in bed from time to time. This can lead to thoughts and feelings of shame, embarrassment and inadequacy. Keep in mind that these thoughts and feelings can trigger anxiety, which is likely to affect your brain and body significantly enough to stop you having an erection.

The next time you're having sex, therefore, you might find yourself thinking back to what happened the last time. You start feeling anxious about it happening again – and being in this state makes it more likely that you'll lose your erection! As soon as your penis starts to soften, this further reinforces those unhelpful thoughts and feelings; and before you know it you're trapped in the performance anxiety cycle.

For some men, understanding that they are in this loop gives them the insight needed to shift things and regain control over their sexual functioning. For others, this cycle is tricky to break.

But how exactly can overusing porn lead to performance anxiety? Through the development of unrealistic expectations about sex and the development of body image issues. Let's explore this further.

Unrealistic expectations

Think about the sorts of images that you're seeing while watching porn: how realistic are they? Unless you're six-foot-tall with chiseled abs, flawless features, an unnervingly large penis, zero pubic hair and an ability to delay your orgasm for eternity, you're likely to agree that porn very rarely imitates real life.

The problem here is that these images lead us to develop unrealistic and unfair expectations about ourselves and our sex lives. You might be thinking that everyone knows porn is an exaggeration. But that knowledge isn't always enough to protect us from the effect of what we see. The truth is, we are rarely exposed to real sexual experiences other than our own ones. And in the absence of other sources of information, watching too much porn may subtly skew our perception of what is realistic.

If you're expecting the impossible from yourself, you're setting yourself up to fail. As soon as this starts happening, you're likely to develop performance anxiety, erectile problems and in extreme cases you may develop serious body image concerns as well.

Body image issues

Psychologists say that body image concerns are an increasingly common phenomenon amongst men these days: so many of us worry about not being big enough, strong enough, slim enough or sufficiently ripped. This puts us at risk of encountering the sorts of difficulties that so many women are already exposed to as a result of body shame: depression, low self-esteem and eating disorders, for example.

Research also shows a close link between body image concerns and porn use, but which causes which? It's possible that men who are insecure about their body might use porn as a way of dealing with their feelings of sadness, loneliness and dissatisfaction. But watching porn has also been shown to fuel those feelings of inadequacy and imperfection. It's likely that all of these issues are interlinked and that people who overuse porn end up in yet another vicious cycle of porn use leading to body image concerns, performance anxiety and ED.

Sexual exhaustion

Overusing porn may lead to ED because you're quite simply sexually exhausted! Ever heard of the refractory period? Read on to learn more.

The refractory period

The refractory period is the amount of time that your body and mind need to recover from the excitement of sex before you can start to get erect and ready for the next round. Different men experience refractory periods of different time periods: it tends to get longer as you age (the refractory period, that is; not your penis, regrettably).

For the same reason that you can only have sex so many times during a day, if you're masturbating frequently enough you're going to be spending an increasing amount of time in the refractory period. In other words, the more you're masturbating to porn, the more exhausted your body and mind are, making it less likely that you'll be able to get it up whilst with a real partner.
What can you do?
The way you treat PIED depends on its root cause. If the ED is caused by dopamine overload from watching too much porn or from sexual exhaustion due to excessive masturbation, porn withdrawal might be the way to go. On the other hand, if you struggle with sexual performance anxiety you should use methods that will reduce your anxiety and help you to regain your sexual confidence. In many cases, men suffer from both simultaneously and will need a combined treatment plan.
So, now that we have explored the idea of PIED and how porn may cause erectile problems, let's look at what you can do to regain your erectile function.
Address your PIED by cutting back on porn

If porn is contributing to the problem, then it makes sense that you should cut back on the porn, right? Of course, things aren't always that simple: often porn use is linked to other relevant factors, like depression, loneliness and relationship conflict. Nonetheless, sex therapists and recovery platforms around the world suggest that cutting back on porn will allow you to effectively rewire your brain, resulting in multiple benefits including improved erectile function.

But what does the science say? We don't yet have enough comprehensive data to be sure that reducing porn consumption, in and of itself, is enough to cure ED. Nonetheless, studies (including this one and this one) tell us that cutting back on porn can and does help certain people to regain a sense of control over their sexual functioning.

Beyond what you stand to gain in terms of sexual health, stopping porn may benefit other areas of your life. You're likely to find yourself with more free time, for example, given that the US spent a total of 4.5 billion hours watching porn in 2016! That time, naturally, could be invested in other recreational activities that have the potential to add value to your life.

Additionally, if you're a porn subscriber, you're also likely to save a fair amount of money by cutting your consumption. And finally, cutting back on porn may reduce your risk of addictive and compulsive behavior.

Is porn really addictive?

The answer to this question is complicated. To be classified as a real addiction, porn use would need to affect the brain in the same way that illicit drugs, alcohol and internet gaming do. While studies such as this one suggest that this is in fact the case, further research is needed before porn addiction can be classified as an official disorder in its own right.

If you think this means you can go ahead and overuse porn without potentially facing negative consequences, think again. Most sex therapists will tell you that people who overuse porn can behave and suffer in the same way as people addicted to illegal substances.

For example, you might find yourself in debt and out of control, reaching a point where you want to stop but you just don't know how to break the habit. Often, people who use porn compulsively also end up spending so much time masturbating to online videos that other aspects of their life – work, family and friends – start to suffer as a result.

Get support

If you think that you're addicted to porn and want to be assisted in regaining control, consider speaking to a sex therapist in your area. Alternatively, you may be more comfortable attending a support group near you, or perhaps even joining an online support community.

If you need professional advice, our highly trained sex therapists are here to support you.

Overcome sexual performance anxiety

If you have excessive fears and concerns every time you're about to have sex, you should consider treating your performance anxiety. How can you go about doing this? Here's a hint: if you take 'anxiety' out of 'sexual performance anxiety', what are you left with? Sexual performance. In other words, focus on reducing your anxiety and improved sexual functioning will follow. There are various strategies that you can adopt, from starting yoga, learning to meditate or seeing a licensed therapist for cognitive behavioural therapy.

Another creative and effective method which many sex therapists recommend is that of visualization, or guided imagery. Guided imagery therapy can be conducted face-to-face or using online programs such as the Mental Impotence Healer program by our sister brand, which was created specifically for psychological erectile dysfunction.

*If you buy something through a link on this page, we may earn a small commission.

Guided imagery helps by training you to focus on specific mental images to generate a state of calm and relaxation. This works by rewiring your brain to separate the conditioning that has formed between sexual thoughts, fear and anxiety.

What does the science say? Although guided imagery is a relatively new therapy technique, a study has shown that when combined with an educational component this can be an effective way of treating ED. More generally, research also suggests that guided imagery is a great strategy for treating performance anxiety amongst athletes and public speakers, as well as people struggling with depression or general feelings of stress or anxiety.

However, it's important to note that the causal factors we have discussed here are often interlinked. For example, a plausible scenario may include a man who experienced ED that was caused by a dopamine overload or by sexual exhaustion, and then developed sexual performance anxiety as a result. In this case, cutting back porn and masturbation alone might not be enough; and the performance anxiety should be treated as well.
Summing up
PIED is a new and contentious topic. Some argue that there's not enough science to back it up as a real condition, attributing the ED to either performance anxiety or sexual exhaustion. Others say that PIED is the most logical way to make sense of the massive number of men who have started battling with erectile problems since the explosion of the internet pornography industry.
This article has explored each side of the debate and discussed the different ways that overusing porn might be impacting on your ability to get an erection. We've also mentioned several strategies for regaining your erectile function. Remember that the brain is an incredible organ to the extent that it can change when we train it to behave in a certain way. If you believe that you are suffering from PIED, effective support and treatment options are just a click or a call away!