Learn how to resist the urge and quit chronic masturbation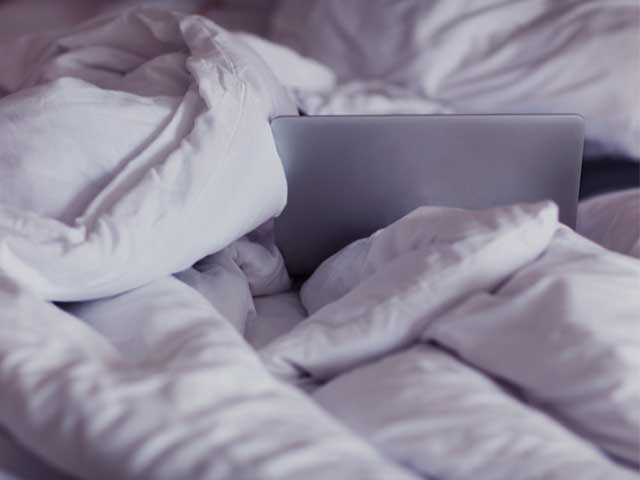 Masturbation is usually a normal and healthy activity. Most people begin to masturbate in their teenage years and continue to do so as adults.
Masturbation can relieve stress and anxiety, help us explore our sexuality, and even protect our prostate. But, in some cases, masturbation can become compulsive.
While compulsive sexual behaviors, such as chronic masturbation, are not officially considered an addiction, they can negatively affect your well-being.
In this article, we'll talk about whether you should stop masturbating or not and give you some tools that will help you stop masturbating if you choose to do so.
Signs of addiction to masturbation
If you're reading this article, you're probably asking yourself, "should I stop masturbating?". Well, for most people, the answer is "no." Masturbation is a normal activity that has positive mental and physical benefits. You should only stop masturbating if it becomes a compulsive behavior that interferes with your daily life.
Here are some signs you should look out for:
You skip work, school, social gatherings, meeting your friends, or other social activities because you prefer to masturbate
Masturbation has replaced sex in your relationship
You use masturbation for mood regulation (e.g., to fight off anxiety, depression, feelings of low self-esteem, etc.)
You feel like you can't control the urge, and you find yourself making risky decisions like masturbating at work
Masturbation is causing relationship difficulties
You find yourself excessively drinking alcohol or using illegal drugs
If you experience any of these signs, it might be time to take control of your masturbation habits.
How to stop masturbating
Decide how much is too much
Your goal shouldn't be to stop masturbating permanently and forever. Masturbation is normal and healthy. You should first decide how much is too much and set yourself a goal. It can be once a day or a few times a week. Remember that the goal is for masturbation not to negatively interfere with your daily life.
Be honest and acknowledge shameful feelings
The first step in dealing with a problem is acknowledging it. Do you want to stop masturbating because of feelings of guilt or shame? It's essential to recognize that. You might feel that masturbation is wrong or even a sin, but if it hurts your relationships and career or interferes with your life, that's a different issue.
You'll eventually want to get to the underlying cause of what's causing you to masturbate compulsively. Knowing the root cause makes quitting masturbation much easier.
Avoid porn
Porn provides a very strong sexual stimulation. It can easily trigger the urge to masturbate. If you have a collection of porn, get rid of it. Also consider installing porn blocking software on your computer and phone. It is true that you can always remove it, but having to take the extra steps gives you a few more moments to get the urge to masturbate under control. You can also consider moving your computer to a public room.
Stay busy
Try to keep yourself busy. Monitor your masturbation habits. If there are times when the urge to masturbate is greater, try to schedule activities for these times. Taking group sports, yoga, joining a mindfulness meditation group, or whatever other activity you find interesting could help keep you distracted.
Remove triggers
Some people have triggers that give them the urge to masturbate. Others have daily masturbation routines. Try to remove these triggers. If you masturbate when you shower, consider taking cold showers. If you masturbate in bed, try wearing extra layers of clothes as a barrier. Identify your triggers and habits and try replacing them.
Mindfulness meditation
Several case studies have shown that mindfulness meditation can help fight compulsive sexual behavior disorders (such as excessive masturbation). Studies also found mindfulness to help with relapse prevention.
The great thing about mindfulness is that not only it can help you stop masturbating, but it has also been proven to help decrease stress, anxiety, and depression overall. And another great advantage is that you can easily practice it on your own at home.
Find a therapist
Look for a certified therapist. A certified sex therapist can be a psychologist, a medical doctor, a counselor, or a social worker. The first thing a therapist can do is to determine if you actually masturbate too much. Some people only think they have a problem.
If you masturbate compulsively, a therapist can help you understand the underlying causes and suggest behavior modification techniques. Different therapists use different techniques such as:
Cognitive behavioral therapy
Acceptance and commitment therapy
12-step-based treatment
Psychotherapy
Hypnosis and Hypnotherapy
It's important to speak with your therapist about their approach and see if you feel comfortable with it.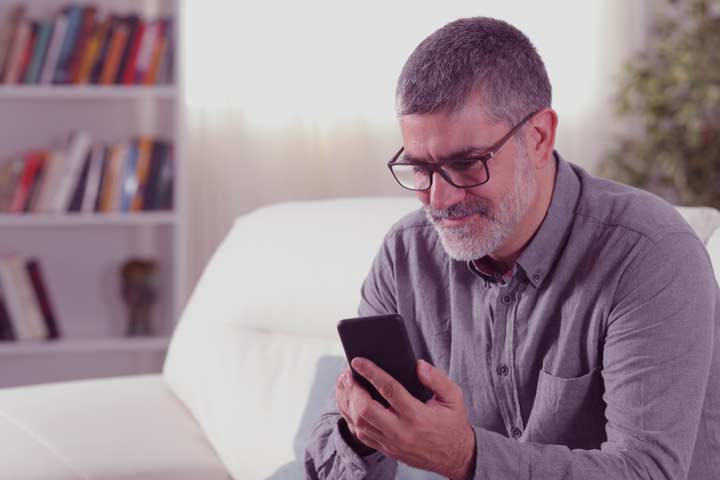 Medication
Although no drugs are specifically approved for compulsive masturbation, a doctor can prescribe certain medications off-label to help reduce the urge to masturbate.
Limit alone time
Some people masturbate when they feel lonely or bored. Try limiting your alone time. If your friends are busy, consider doing activities outside or joining a club. Worried you'd want to masturbate? Take a walk outside instead. Working from home? Try working from a shared workspace or a coffee shop.
Track your progress and keep a journal
Keep track of the number of days you avoided masturbation. Seeing results and gamifying the experience can keep you highly motivated.
Keeping a journal where you write your unwanted, intrusive thoughts and what you did to stop yourself from masturbating. Journaling can help you learn about your thinking patterns and triggers and can help you avoid them in the future.
Exercise and eat healthy
Many people masturbate for mood regulation (i.e., to reduce stress, anxiety, and depression). Orgasm releases endorphins that make us more relaxed and happier. Working out also releases endorphins. This can reduce the urge to masturbate. Exercising also increases focus, energy, and motivation, which can help you avoid masturbating.
Support groups
Joining a support group is great for accountability. Hearing other people talk about their experiences with masturbation addiction can help reduce to guilt and shame you feel. Online support and group forums such as Sexual Compulsive Anonymous are also available.
Masturbation addiction side effects
Normally masturbation has no physical side effects. But there are a few cases where excessive masturbation can lead to some sexual health problems:
Delayed ejaculation – Frequent masturbation is considered one of the possible causes of delayed ejaculation and anorgasmia, especially in men who can ejaculate on their own but not with their partner.
Premature ejaculation – If you have a habit of masturbating and ejaculating quickly, this might lead to premature ejaculation. You can overcome this issue by practicing masturbation exercises to help you unlearn this habit.
Porn-induced erectile dysfunction – While PIED has not been recognized as an official sexual dysfunction, many men swear that masturbation has caused them to develop erectile dysfunction. One explanation is that watching too much porn leads to performance anxiety. Another more controversial explanation is that porn can make you "desensitized" to "normal" sexual stimulation.
Erectile dysfunction – Generally speaking, masturbating does not cause erectile dysfunction. But excessive masturbation can lead to sexual exhaustion. After ejaculation, there is a time period in which erection is not physiologically possible.
Guilt – some people feel tremendous guilt and shame about masturbating. This is more common in religious people (Christians, Muslims, and Jews) who think masturbation is a sin. In these cases, it is often better to accept that masturbation is normal rather than try to stop masturbating forever.
In recent years, there have been many misconceptions about the possible benefits of quitting masturbation. This Reddit user, for example, says that a "friend of mine told me that he has stopped jerking off," and since then, he can "focus better," has "increased confidence," and is "more attractive to girls."
The myths range from how masturbation can decrease your stamina, make you less focused, cause infertility and even give you "masturbation pimples."
The NoFap community is one of the biggest active communities on Reddit. Its members support each other's masturbation withdrawal (rebooting) journeys.
It's important to say that the claims (myths?) about the benefits of not masturbating are not supported by science.
Be patient and persistent
Quitting masturbation is not easy. It could take time. You might relapse. Don't get discouraged! Changing habits takes time, but it can be done if you are persistent and determined!